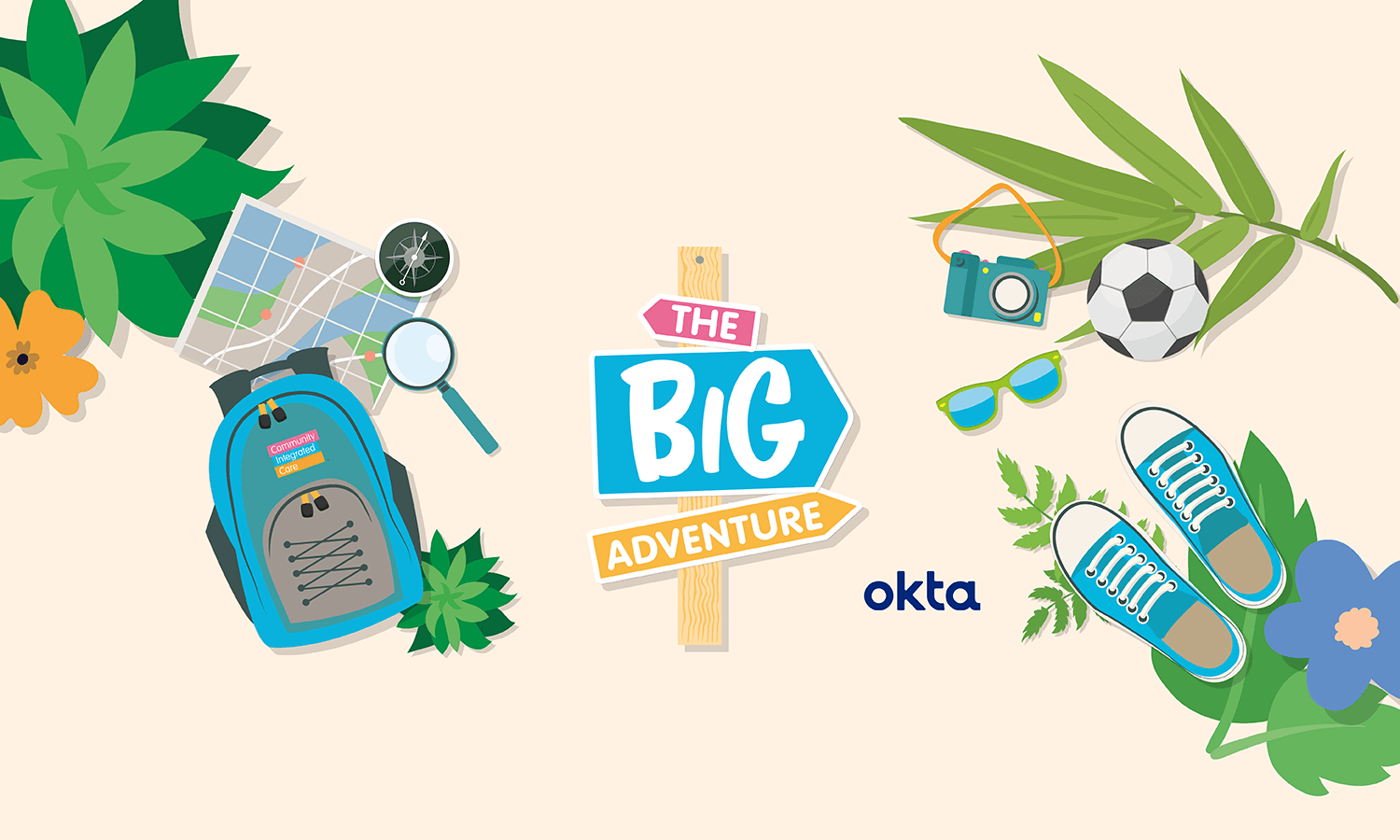 Weekly Themes and Adventure Huddles
Each week of the Big Adventure, your region will hold its very own Regional Adventure.
Huddles will be held on Teams, and give you the opportunity to share the amazing adventures you've been on along with discovering great tips on planning something special.
You should have received an invite from your Regional Support Manger with details of when your weekly Huddles are happening.
Here's a reminder of the weekly adventure themes you'll explore during these get-togethers…
Week 1: You're The Tourist (7
th
– 13
th
August)
We often take for granted the special places that exist in our communities.  
To kick off your adventure, we want you to find special places – either in your community, or somewhere else that is special to the people you support – that a tourist would visit. 
The prize: £100 Experience Voucher.
Week 2: Free Treasure (14
th
– 20
th
August)
Adventures don't have to be expensive! There are so many free things that exist in our communities. Your challenge this week is to find something that is fun and free. 
The prize: £150 Ticketmaster Voucher.
Week 3: Buddy Up (21
st
– 27
th
August) 
50% of people living with a disability report feeling lonely. Many people who access social care only have relationships with the people they live with and the colleagues who support them. 
We can change this for the people we support by supporting them to develop new relationships and stay connected with their existing ones. 
The prize: 3-Year Disabled Person's Railcard.
Week 4: Biggest Adventure Possible! (28
th
August – 3
rd
September)
Let's end our month of adventure on a high! 
This week encourages you to think big and consider the most exciting opportunities that you could enable for the people we support.
The prize: £250 Hotel Gift Card.