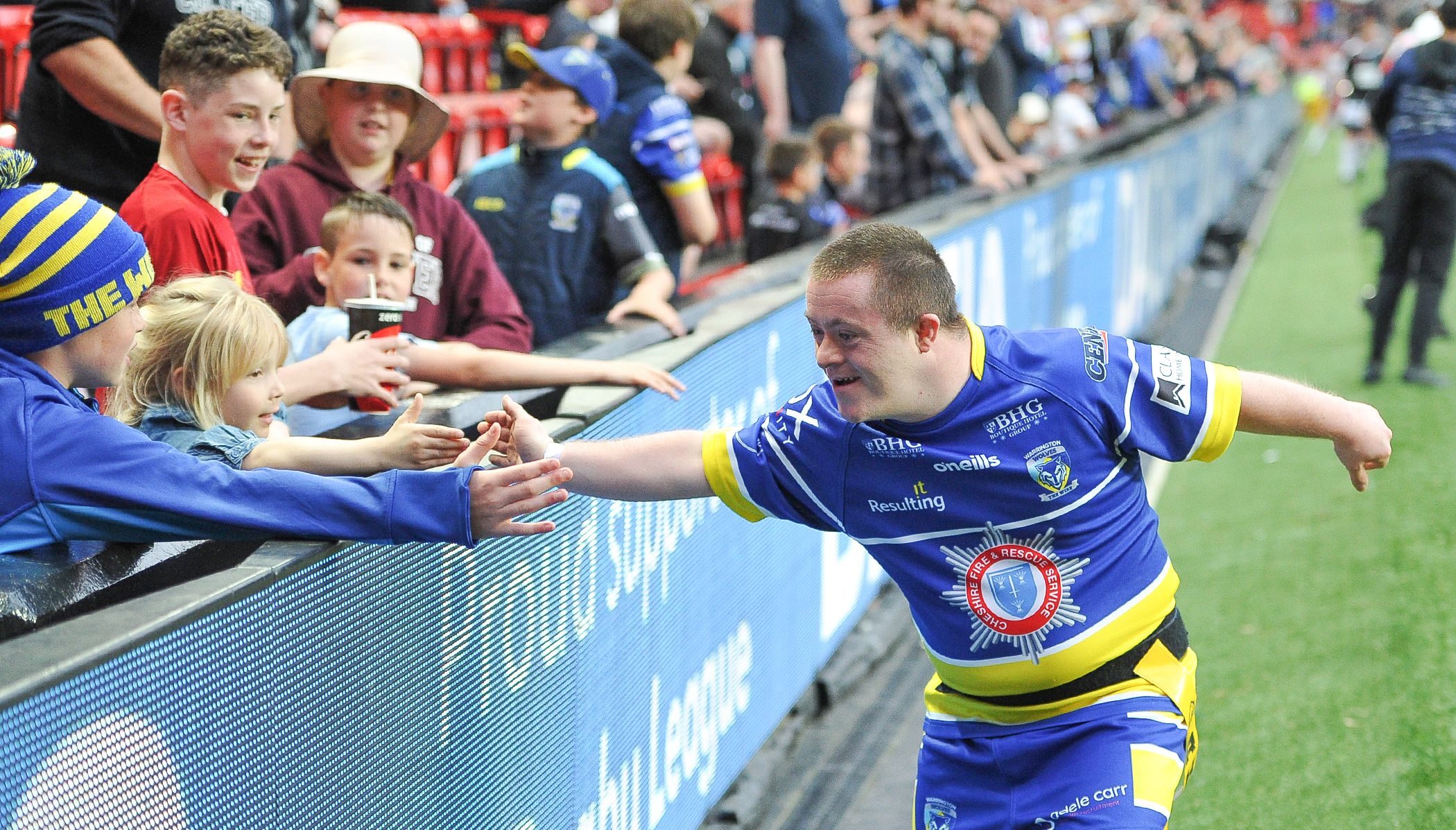 Partnerships
Community Integrated Care is committed to working in partnership with organisations, brands and individuals to make a greater impact upon society, creating the best lives possible for the people we support, our colleagues and communities. To support this, we have a dedicated Partnerships and Communities Department who are committed to forming innovative and impactful collaborations on a national, regional and local level.
Whether it's working with high profile individuals (from our Ambassador, Manchester City star, Ilkay Gundogan, to supporting Jodie Comer in the hit Channel 4 drama, Help) or partnering with multinational brands, national and international sports competitions, and leading football clubs, we excel in collaborations.
Sports And Inclusion
Community Integrated Care has worked with many of Britain's leading sporting clubs and NGBs since 2008 to champion inclusion through sport.
Community Integrated Care is proud to be the Official Social Care Partner of the Rugby Football League, Super League, Rugby League World Cup 2021 and Scotland Rugby League. We also have thriving connections several major football clubs, and the likes of Table Tennis England, British Gymnastics and UEFA Women's EUROS.
Inclusive Volunteering at World Gymnastics Championship 2022
Through these partnerships, we have created many ground-breaking innovations that have been recognised with major national and international honours in the sport, social care, and charitable sectors.
Find out more about our unique two year exploration of table tennis in social care in our report, 'Care To Play – Pioneering Table Tennis in Social Care'.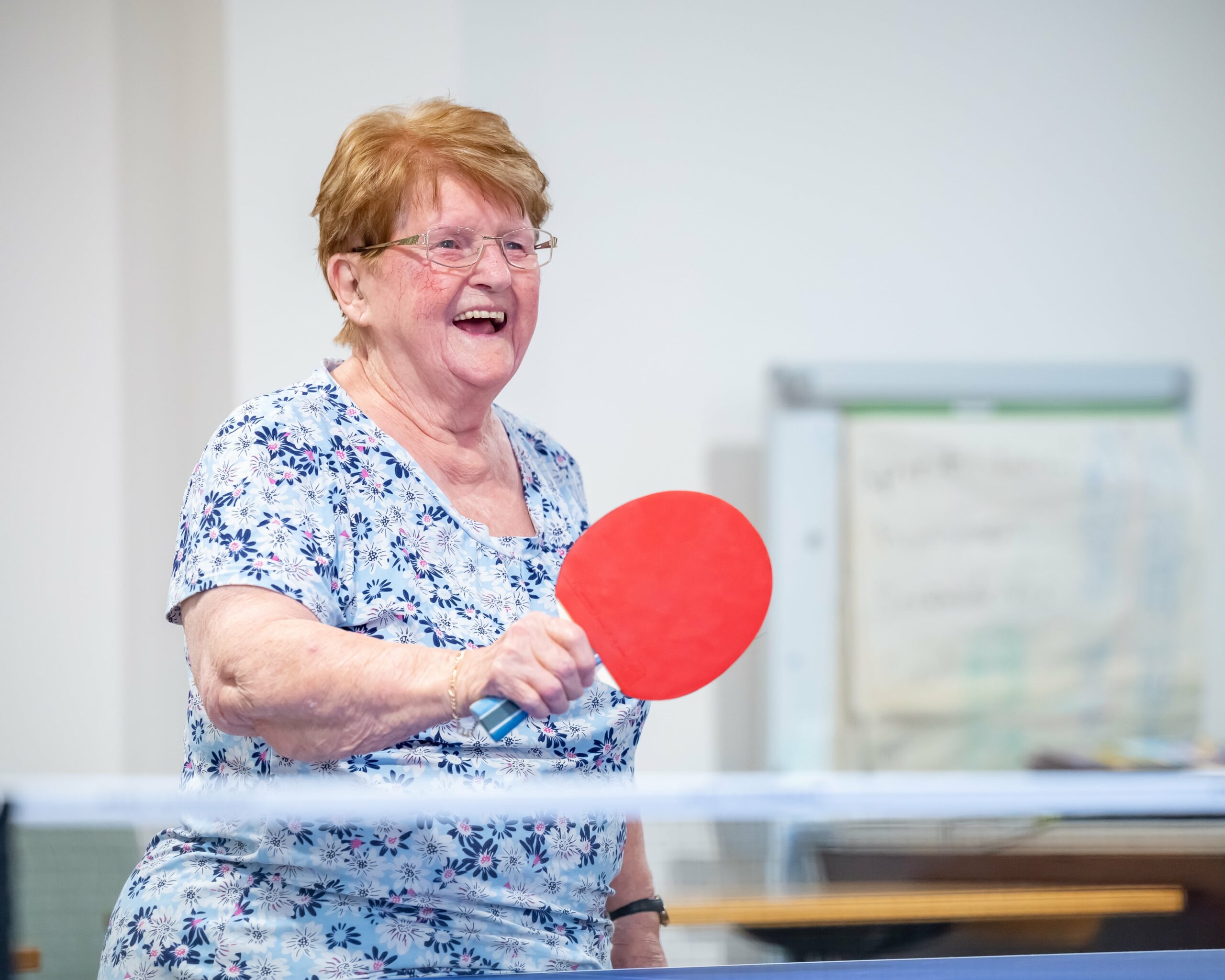 In 2022 we also partnered with the tournament team behind UEFA Women's EURO 2022 bringing our Inclusive Volunteering Programme to the beautiful game. We created a special programme that enabled more than 100 people who access care and support to develop new skills and passions, through special projects inspired by the tournament and volunteering at the event.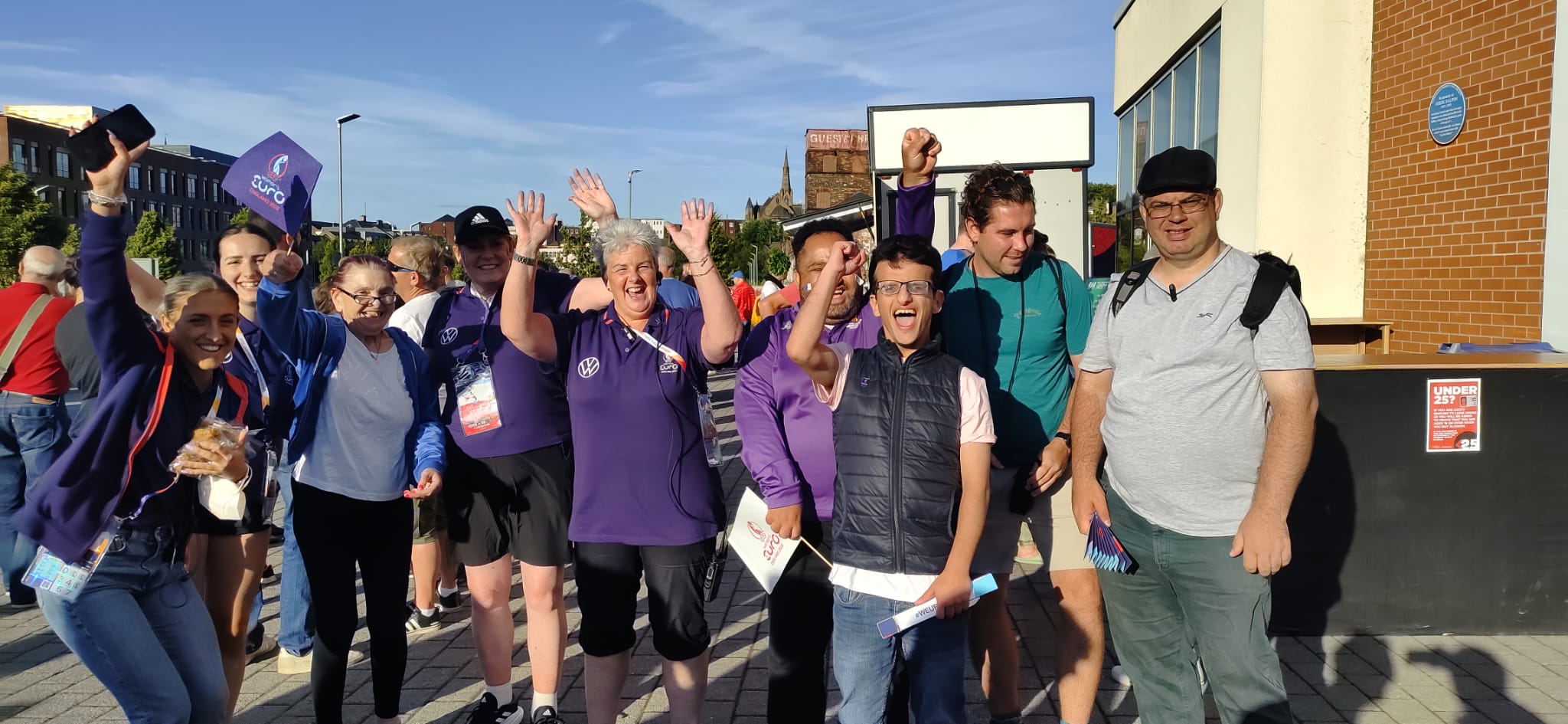 Our successes include leading the development of the Community Integrated Care Learning Disability Super League.  The LDSL is the world's first learning disability sports competition which shares its brand with the topflight sport. Engaging more than 200 people weekly and launched in front of 56,000 people at Anfield Stadium, this project was named by Skills for Care as the 'Best New Model of Integrated Care' at their 2019 accolades.
Learning Disability Super League
In 2021, we again broke boundaries when we created first ever dedicated inclusive volunteering and personal development programme at a major event for people who access care and support, working with the Rugby League World Cup 2021 and Sport England. This programme has given more than 300 people life-changing opportunities to find and fulfil their potential, and impacted society at scale. This has been named as one of the five best community projects in world sport at the international Leaders Sports Awards and won the Sporting Chance Award at the National Learning Disability and Autism Awards.
At a local level we work with many sporting clubs and their charitable foundations, including in football working with the likes of Middlesbrough FC and Portsmouth FC, and a raft of leading Super League and Championship rugby league clubs. Our work includes multi-sports programmes, adapted teams, dementia cafes, public awareness campaigns, social clubs, carers support, and education services.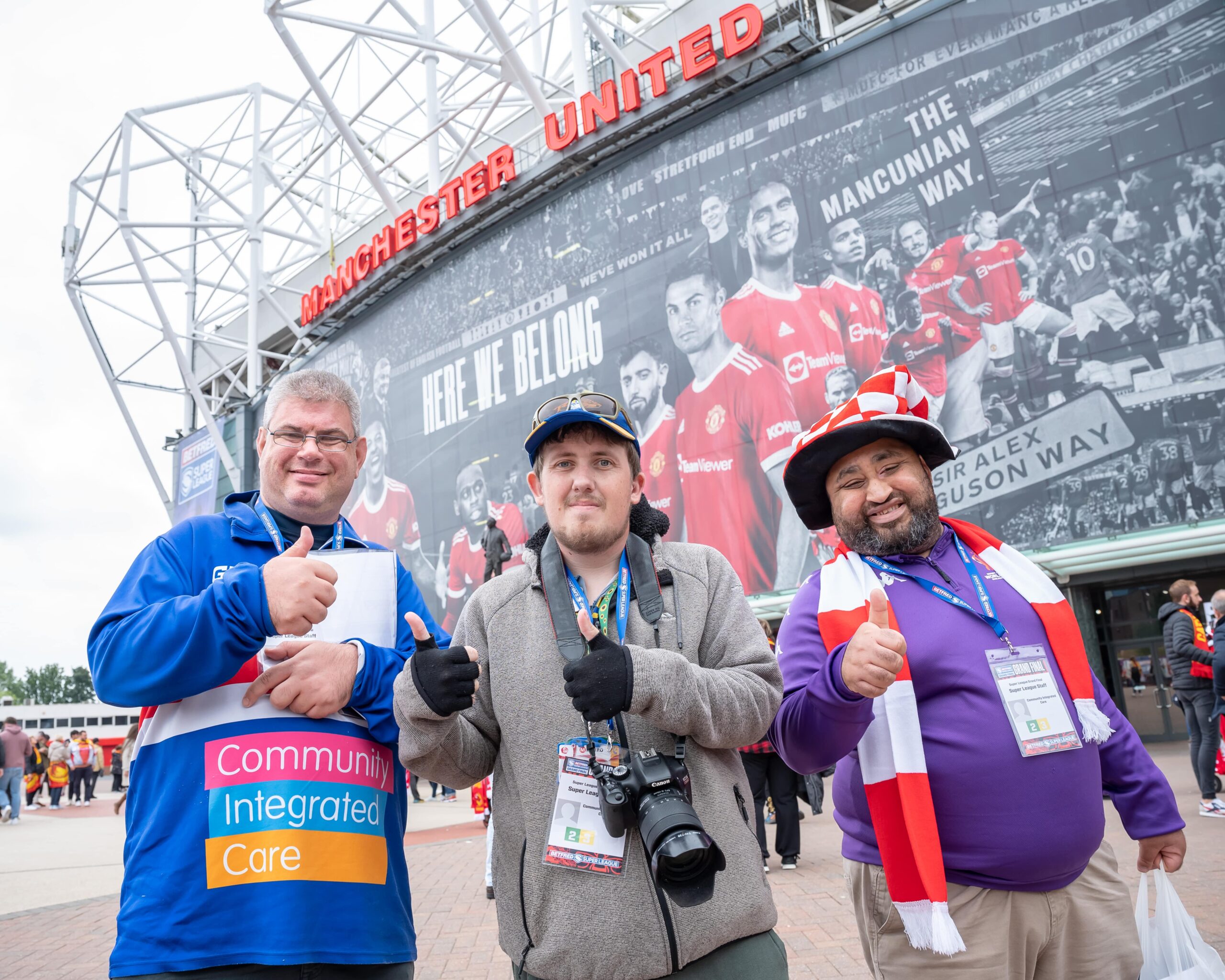 Life changing opportunities
Through our ground-breaking inclusive volunteering programme, people we support have had moments to showcase their incredible work in the community to England Stars.
Brand Partnerships
We are proud to be the chosen charitable partner of several leading multinational, national and regional organisations and to have formed many thriving corporate partnerships.
We are committed to supporting the CSR mission of organisations that share our values and beliefs. In 2021, we partnered with Auth0, a major multinational technology organisation, to champion their mission of promoting digital access. In this partnership, we are championing the digital inclusion of people who access care and support, and sharing our specialist knowledge of accessibility.
We are grateful to have received support from the likes of Britvic, Xiaomi and BT, and to have welcomed corporate volunteers from organisations such as the English Football League (EFL) and Nationwide.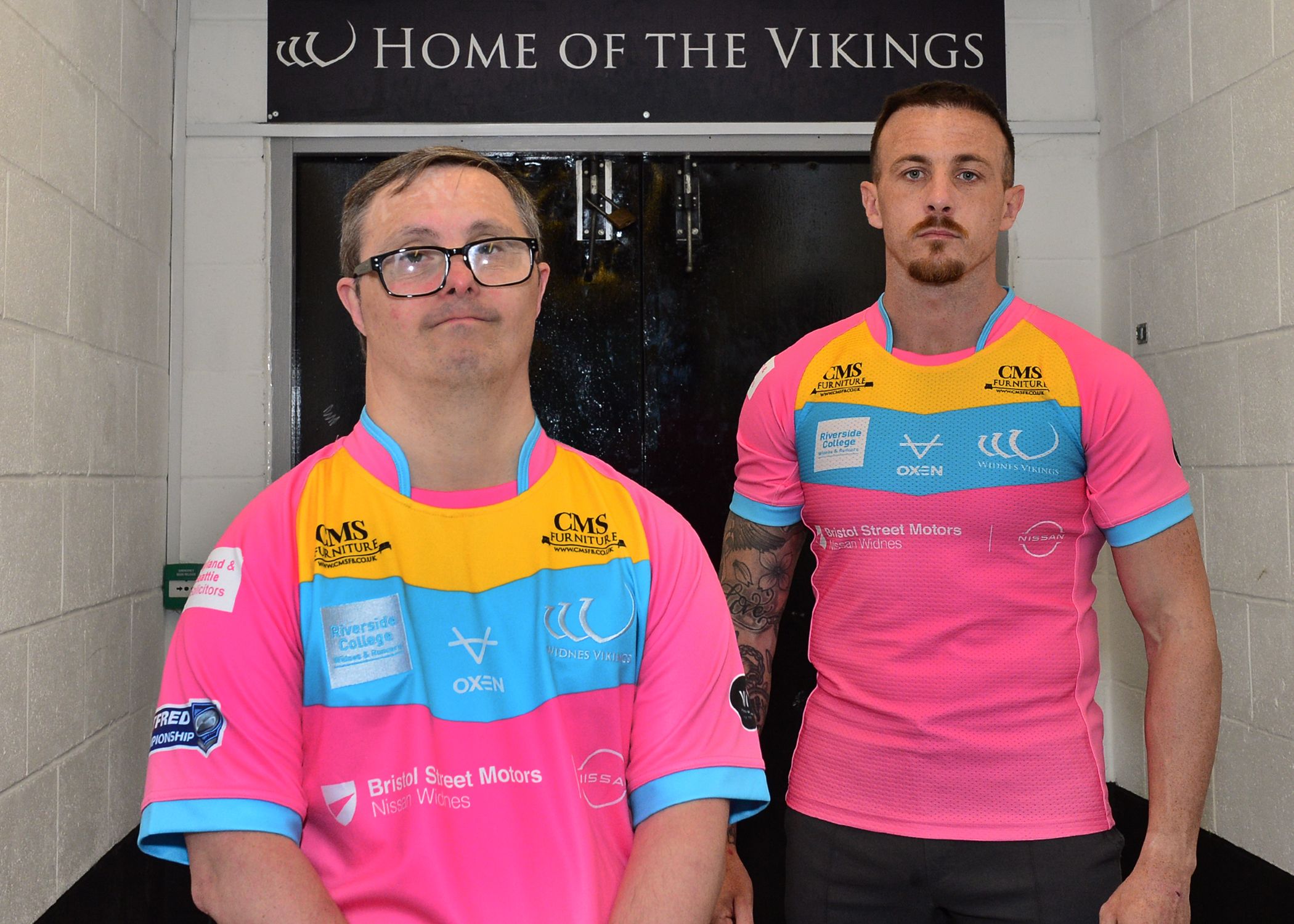 Arts and Culture
Community Integrated Care has flourishing partnerships with leading arts organisations, including Bluecoat contemporary arts organisation, the Foundation for Arts and Creative Technology (FACT), and Open Eye Gallery. This work is heightened by our partnership with Age Exchange, the UK's leading reminiscence and arts social care charity. You can find out more about Age Exchange on their website below.
From having a photographer in residence in our extra care services, to partnering with FACT designing new programmes that support people living with dementia, we are committed to drawing creativity into social care.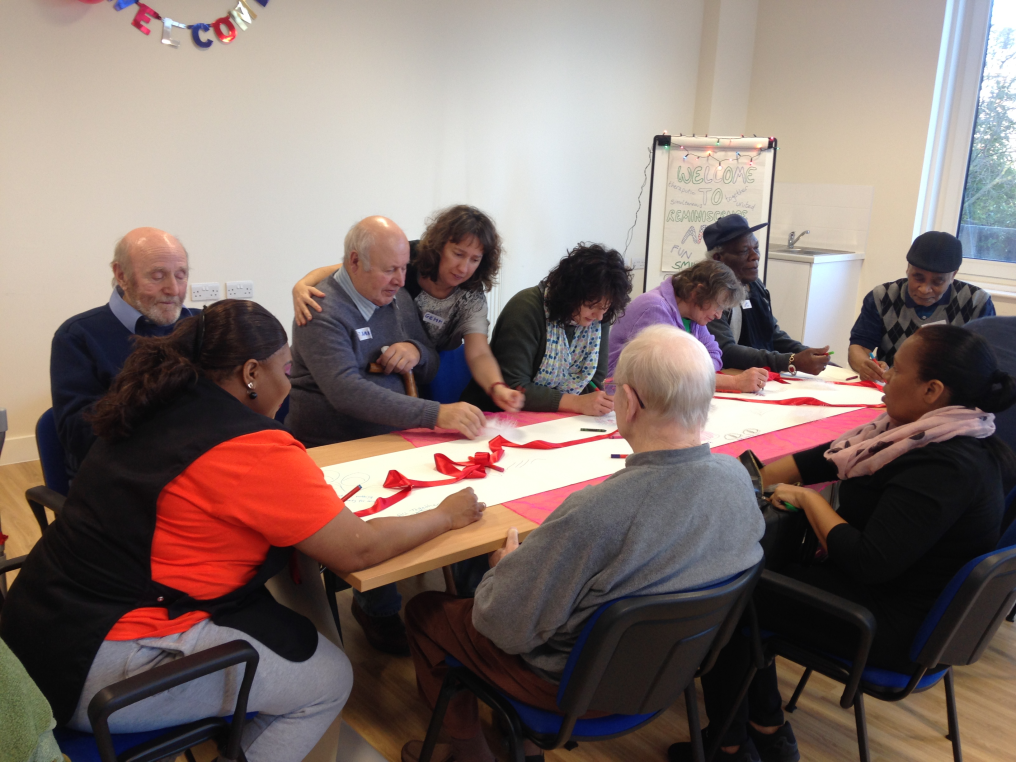 Citizenship
We are dedicated to championing the rights and inclusion of disabled people. Our partnerships reflect this.
From working with several UK police forces to deliver anti-hate crime campaigns, to partnering with NESTA championing democracy in social care, we are dedicated to being a force for social change. This work is drive by the lived experience and passion of the people we support, who drive and co-produce these programmes.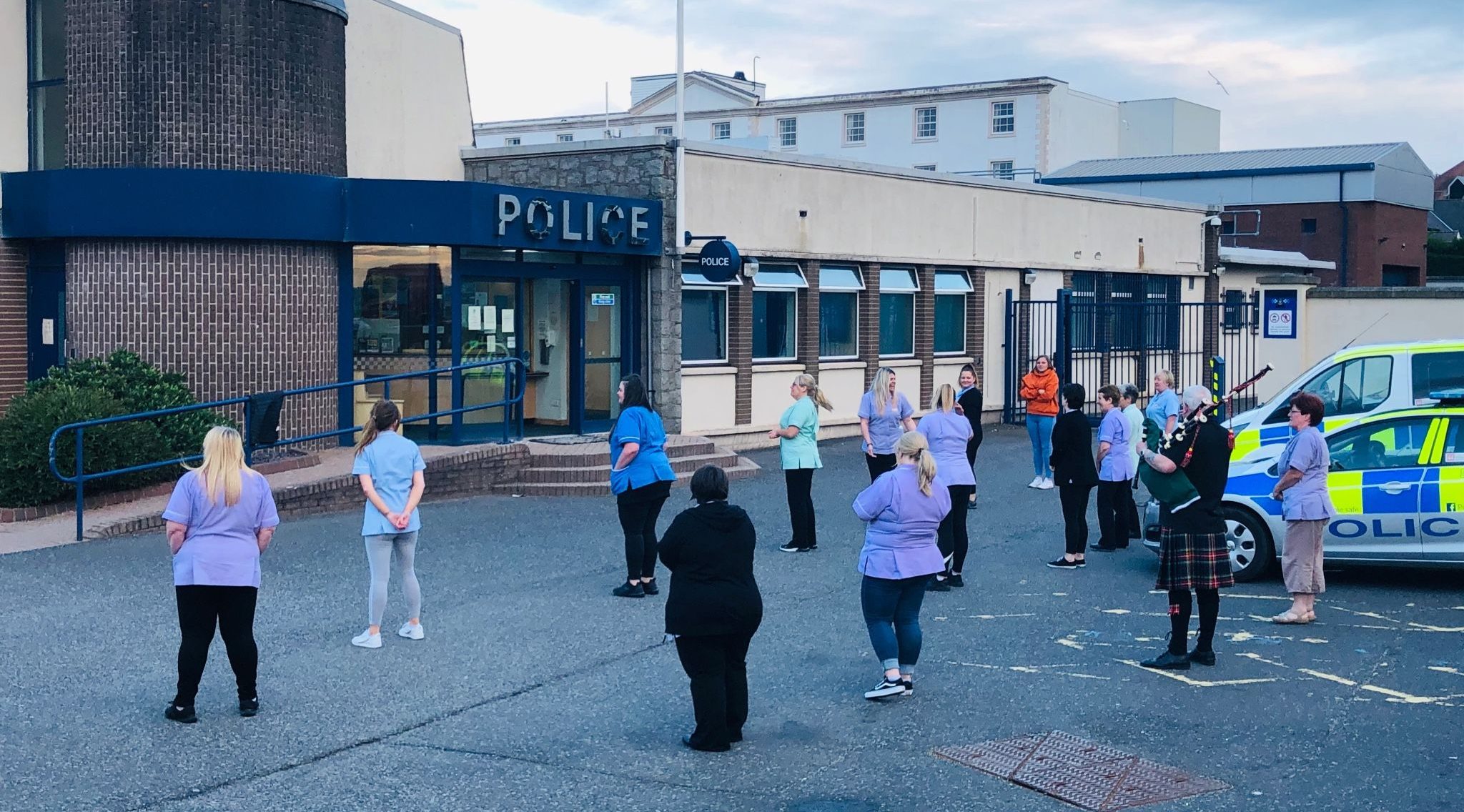 Ambassadors
We are proud to work with many high-profile figures, who wish to change lives and make a difference with Community Integrated Care. Our Ambassadors include Manchester City star, Ilkay Gundogan; WWE superstar, Ashton Smith; several leading Super League rugby league stars, including Peter Mata'utia and Danny Walker, and Sky Sports hosts Terry O'Connor and Brian Carney.
We regularly support high-profile figures who are looking to learn about or support the social care sector. From supporting Jodie Comer to help prepare for her Channel 4 hit drama 'Help' to partnering with Bayern Munich star Leroy Sane to make a difference at Christmas, we know how to support influential figures to make a greater impact.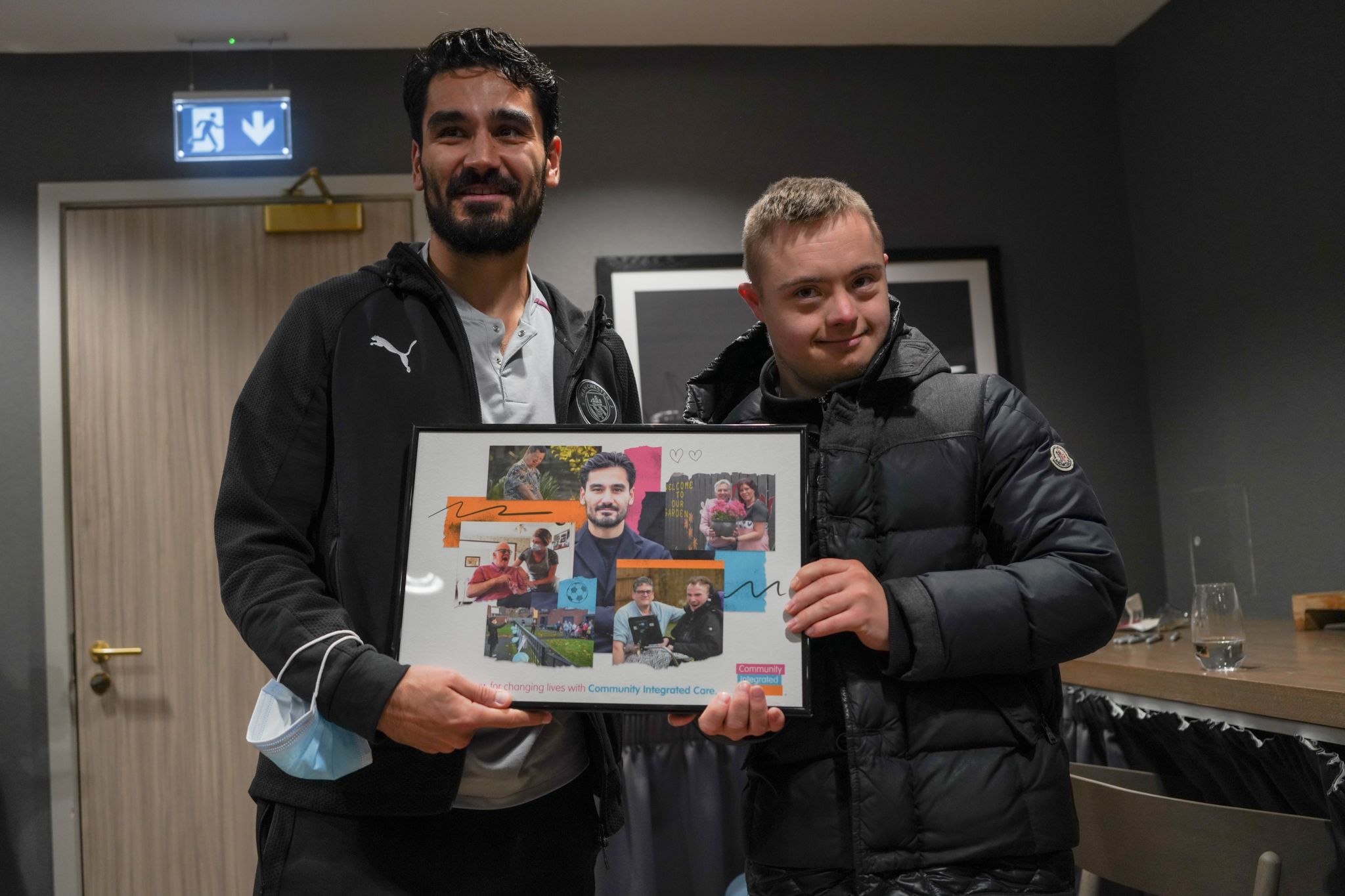 Product Development
Community Integrated Care has led the creation of many ground-breaking products and solutions in partnership with leading brands. This ranges from www.What-To-Do.co.uk our live online activities hub with Portsmouth FC, Leeds Rhinos, Age-Exchange, the RFL and Rugby League World Cup 2021, through to creating the first accessible guide to recycling with the support of Veoila and the Merseyside Waste and Recycling Authority.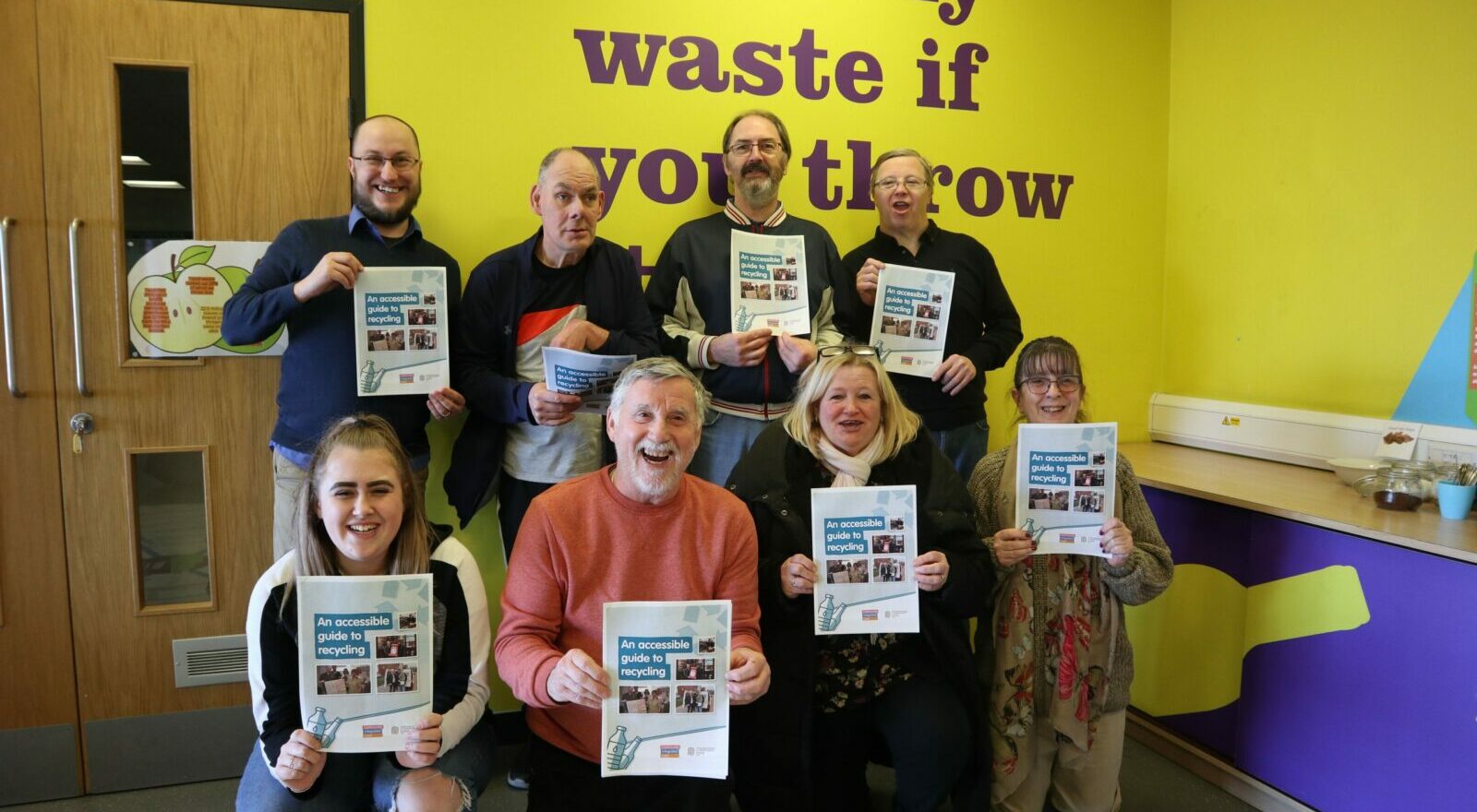 Research
We're proud to be members of the NHS's National Institute for Health Research programme, Enabling Research in Care Homes (ENRICH). We've supported several ambitious and important research projects in higher education institutions, working with the University of Manchester, Lancaster University, Edge Hill University and Glasgow Caledonian University.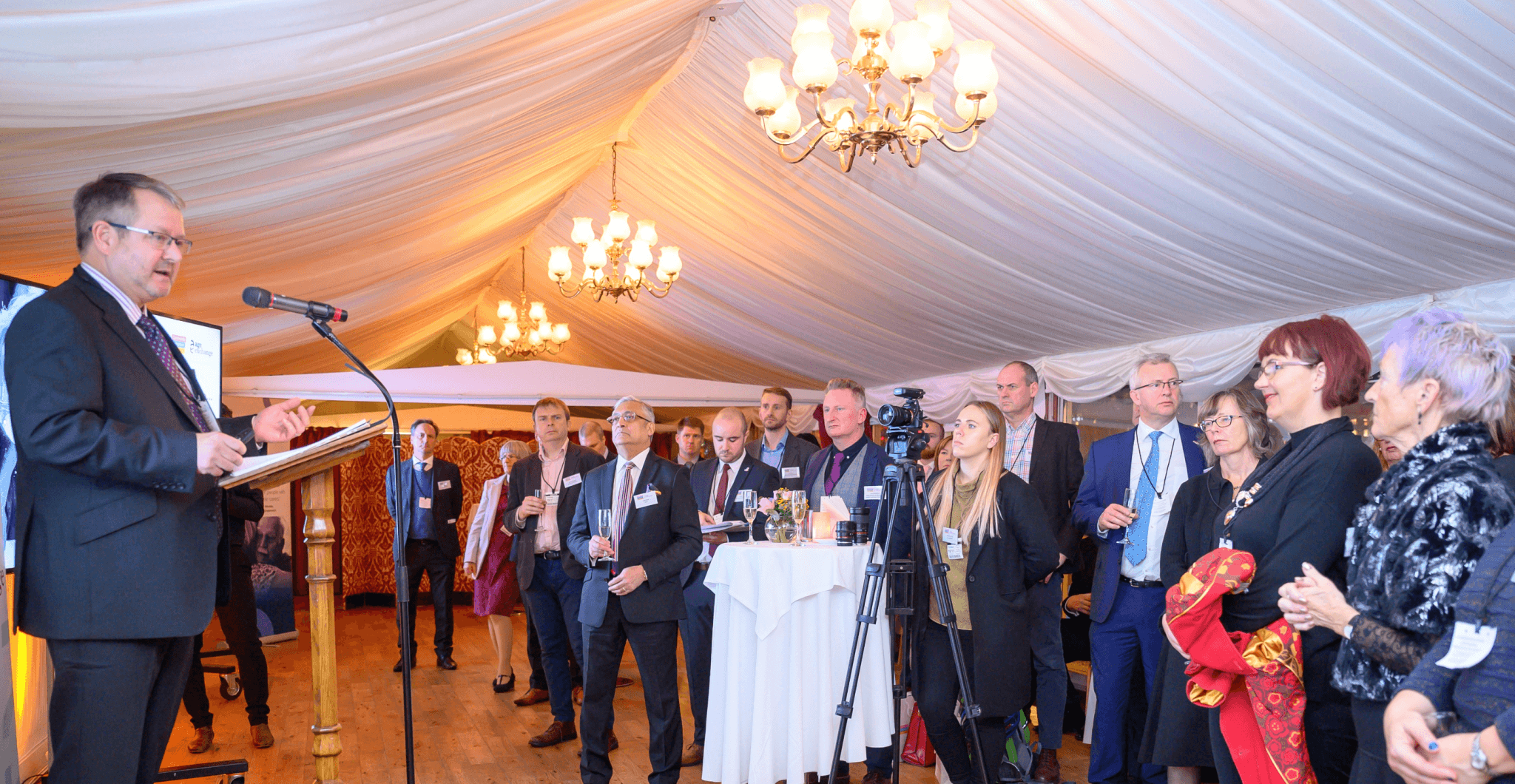 Sector Partnerships
Community Integrated Care has an active voice, championing investment, innovation, and support for the social care sector. We work in close partnership with the likes of the National Care Forum, VODG, the Association for Real Change (ARC), and Scottish Care.
We also actively collaborate with health, social care and housing sector leads. Partnering together, we've developed award-winning, innovative models of care, recognised at the HSJ Awards, Skills for Care Accolades, the National Dementia Care Awards and more.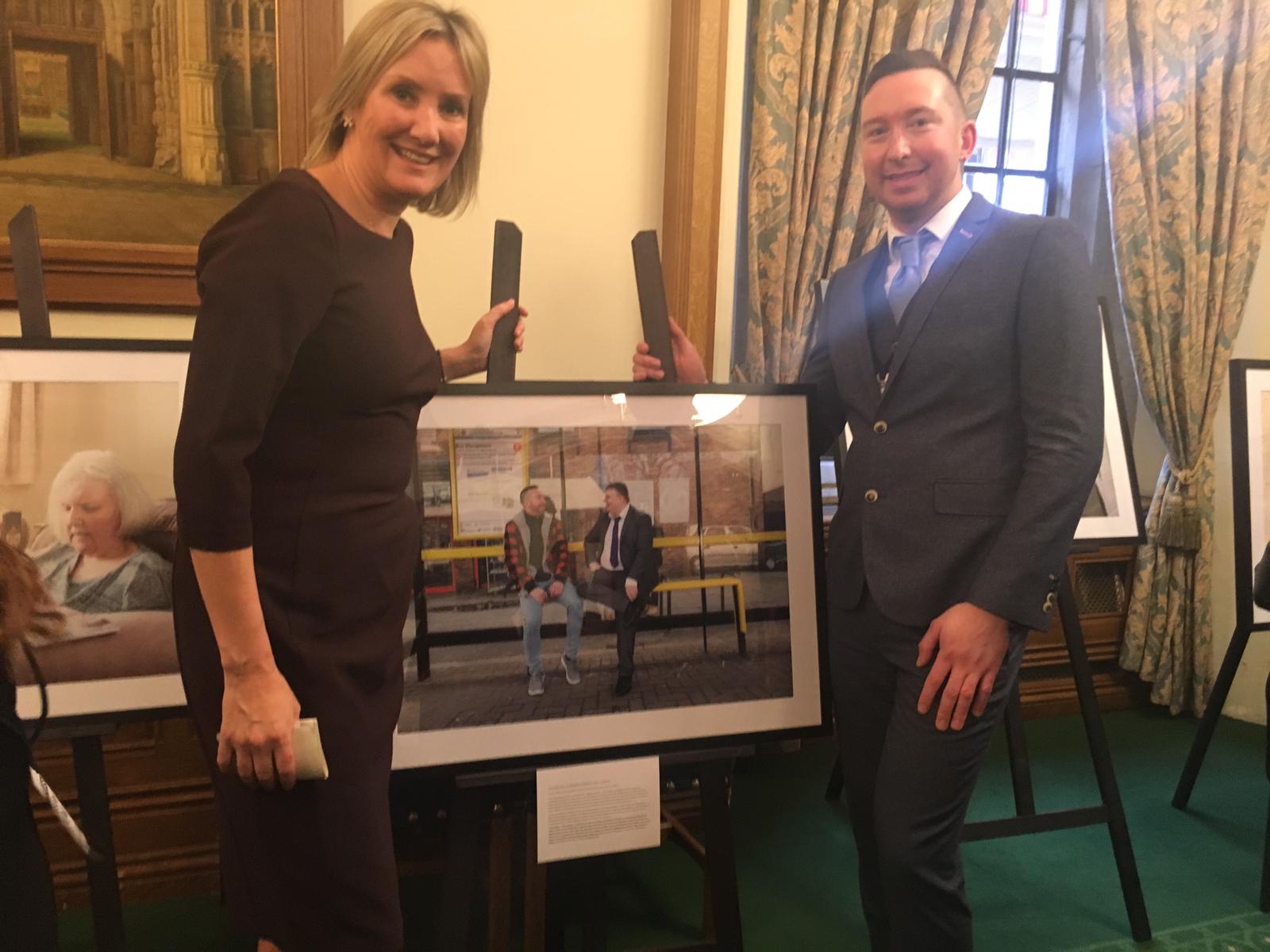 Our Approach
Partnership development and growth is a specialism within our charity. We understand how to design projects that deliver impact, profile and differentiation. As a charity with extensive reach across England and Scotland, track record for innovation, and exceptional infrastructure, we offer a unique platform to our partners.
Get in touch
To find out more about partnering with Community Integrated Care, please get in touch!