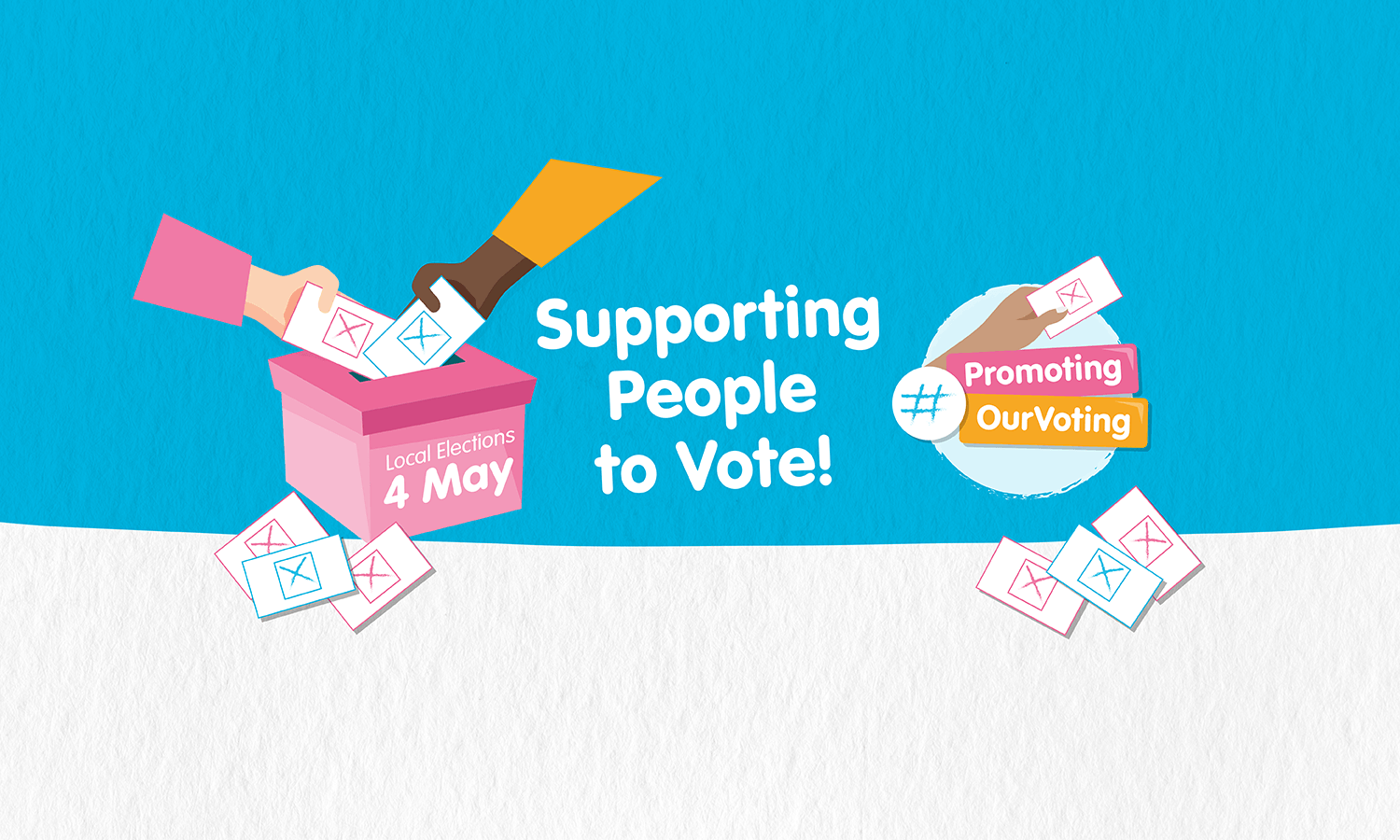 Voting Resources
Before visiting the polling station there are ways you can support people to feel more comfortable with their voting experience.
Why not print out and fill in a voting passport together? This helps staff to understand the person – their voting needs and preferences. Just hand in the completed version at the polling station so that any adjustments can be made to support them with voting.
Completing a practice voting card with the person you support can also help them feel less anxious about voting. Print this out and do a trial run of marking the ballot paper before voting on the day so that someone knows exactly what to expect!