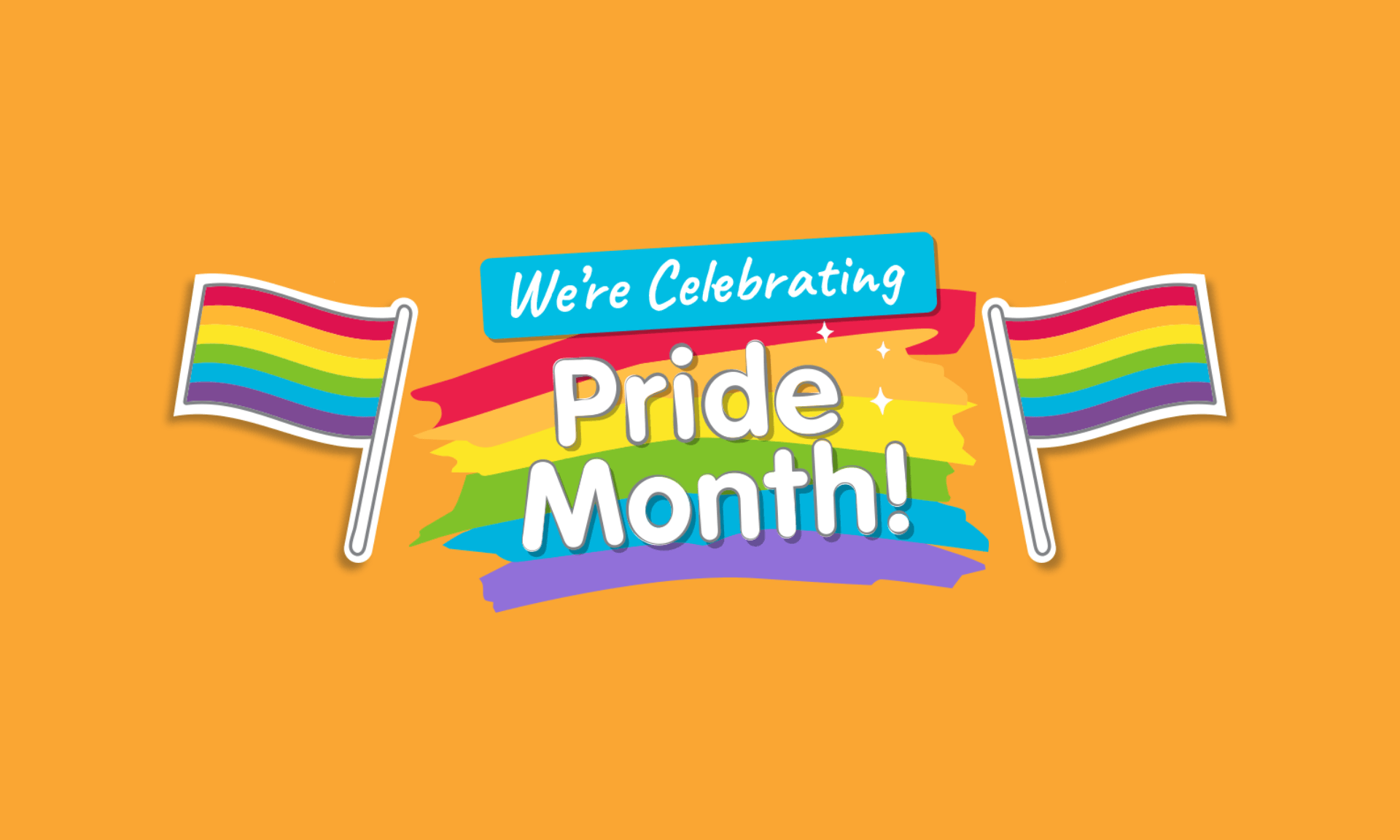 Celebrating Pride Month
Throughout June, we'll be recognising Pride Month to celebrate the contributions of LGBTQIA+ communities!
Whether you're a member of a LGBTQIA+ community or an ally, you can show your support this Pride Month by:
Using our Pride Microsoft Teams Background
Save our special Pride Microsoft Teams Background to your desktop – click here to download!
When in a Microsoft Teams video call, click the three little dots at the top next to the camera button.
Select 'Video effects'.
Under the 'Backgrounds' tab, click 'Add new' at the top.
Select the Pride Microsoft Teams background from your desktop.
Then, click 'Apply'. The text might appear flipped for you, but don't worry, the others on the meeting will see the text normally!
Sharing Community Integrated Care's Pride Tile
You can share our special Pride-themed tile to Viva Engage and your own social media channels to show your support.
To download, simply right-click the image below and select 'Save Image As…'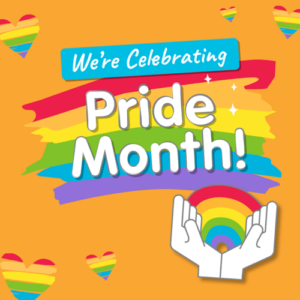 Posting to Viva Engage
Are you celebrating in your service? Will you be attending a Pride Parade? Share all your pictures and videos on Viva Engage using the hashtag #PrideMonth!
Joining our Special What To Do Pride Disco!
Calling all music lovers! In recognition of Pride Month, there'll be a special disco taking place on Wednesday 28th June over on our brand-new What To Do platform! Keep an eye on your emails for the joining instructions.
Signing up for our LGBTQIA+ Network
Our Colleague Inclusion Networks help our organisation become the most equal employer we can be. If you're a member of the LGBTQIA+ communities or are an ally, why not join our LGBTQIA+ Network?
As a Network Member, you'll meet regularly with other like-minded individuals to share your knowledge, passions and suggestions, with your collective goal to raise awareness and discover ways to support our diverse workforce.
Interested? Find out more by contacting our Wellbeing, Diversity & Inclusion Specialist, Anita Amurun, at Anita.Amurun@c-i-c.co.uk.
Checking out Everymind At Work
Our partners at Everymind At Work are using Pride Month to share resources on identity, looking specifically at what identity is. Here you can complete a mindmap to better understand all the elements that make you who you are. Everymind At Work have also shared this infographic to highlight helpful tips on how to be an ally to those in the LGBTIQA+ community.
Remember, Everymind At Work have a whole range of support materials on lots of different topics via their 24/7 app – to sign up, simply:
Search for 'Everymind' on your mobile phone's App or Play Store
Register using your work email address and our company ID (wedare)
Verify your account and start exploring the content available!