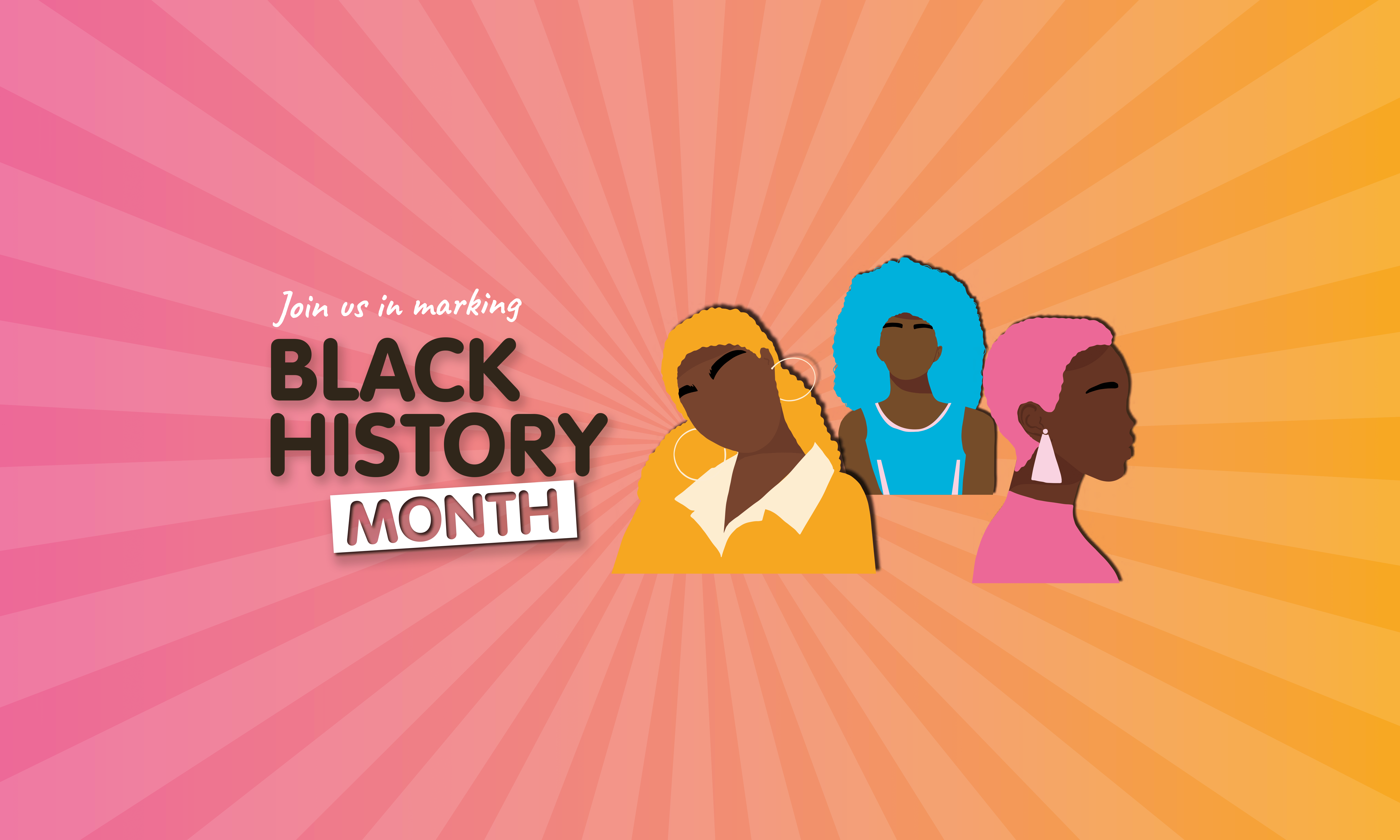 Black History Month 2023
As October begins, our charity is delighted to be celebrating Black History Month, to recognise the incredible contributions of Black people to society and mark this year's theme – 'Saluting our Sisters'.
There are lots of ways that you can get involved at your service and many resources you could check out throughout the month. Take a look below for more details on events, ways to celebrate, podcasts and books, alongside some Black-owned businesses you could consider supporting.
Attend an event or hold your own celebration!
The official Black History Month webpage has a fantastic directory of Black History Month events and events created by Black individuals, taking place during Black History Month and beyond. Click here to see what's happening in your area.
At 7pm on Wednesday 25th October, we're also pleased to be hosting a special Black History Month concert, live on What-To-Do.co.uk! Performed by rising star, LOUQ, this exclusive musical experience will celebrate the ground-breaking contributions of Black artists to music history – including hits from Aretha Franklin, Stevie Wonder and Bob Marley.
Looking for more ideas to celebrate at your service? Why not:
Plan an afternoon of painting and crafts inspired by Black artists – like Alma Thomas or Jean-Michel Basquiat
Try out an African or Caribbean recipe – Sainsbury's have a range of recipes you could try out!
Have a disco to all your favourite hits from Black artists – from Tina Turner to Prince and Beyoncé to Whitney Houston,

create a playlist together with everyone's favourite Black artists, dance, sing and enjoy! 
Support a Black-owned business
Click here to visit Black2Business – a directory of Black-owned businesses across the UK.
The Strategist lists 101 brilliant black-owned, UK-based businesses you can support here.
Kiss also list a range of black-owned business here.
Check out Black authors and books
We recommend some standouts below:
Natives: Race and Class in the Ruins of Empire (by Akala)
Between the World and Me (by Ta-Nehisi Coates)
Black and British (by David Olusoga)
Swing Time (by Zadie Smith)
There Ain't No Black In the Union Jack (by Paul Gilroy)
Sister Outsider (by Audre Lorde)
Slay In Your Lane (by Elizabeth Uviebinené and Yomi Adegoke)
Things Fall Apart (by Chinua Achebe)
Who's Loving You (edited by Sareeta Domingo)
How to be an Antiracist (by Ibram X. Kendi)
Homecoming (by Yaa Gyasi)
Honey and Spice (by Bolu Babalola)
This Is Why I Resist (by Dr Shola Mos-Shogbamimu)
The Heart of the Race: Black Women's Lives In Britain (by Beverley Bryan, Stella Dadzie & Suzanne Scafe)
Soledad Brother: The Prison Letters of George Jackson (by George Jackson) • Are Prisons Obsolete (by Angela Davis)
You Made a Fool of Death with Your Beauty (by Akwaeke Emezi)
Girl, Woman, Other (by Bernadine Evaristo)
All About Love (by bell hooks)
The Bluest Eye (by Toni Morrison)
The New Jim Crow: Mass Incarceration in the Age of Colour-Blindness (by Michelle Alexander)
Dark Matters: On the Surveillance of Blackness (by Simone Browne)
Neo-Colonialism: The Last Stage of Imperialism (by President Kwame Nkrumah)
An American Marriage (by Tayari Jones)
The Sellout (by Paul Beatty)
Children of Blood and Bone (by Tomi Adeyemi)
Listen to a podcast
Code Switch
Black Scot Pod
Black History Bites
Good Ancestor Podcast
Say Your Mind by Kelechi Okafor
The Read
Therapy for Black Girls Podcast
Black Girl Songbook
Dear Culture
Balanced Black Girl
Black Gals Livin'
Black Women Travel Podcast
Brit(ish) Podcast
About Race with Reni Eddo-Lodge
Two Twos Podcast
Stories That Stick
Dope Black Women
Goal Diggers
Off the Cuff Pod
Remember, if you have been inspired by a Black colleague or an amazing Black person, either from history or campaigning for change now, we'd love to get chatting about them. Visit Viva Engage and share what makes them so special, using the hashtag #BlackHistoryMonth2023.