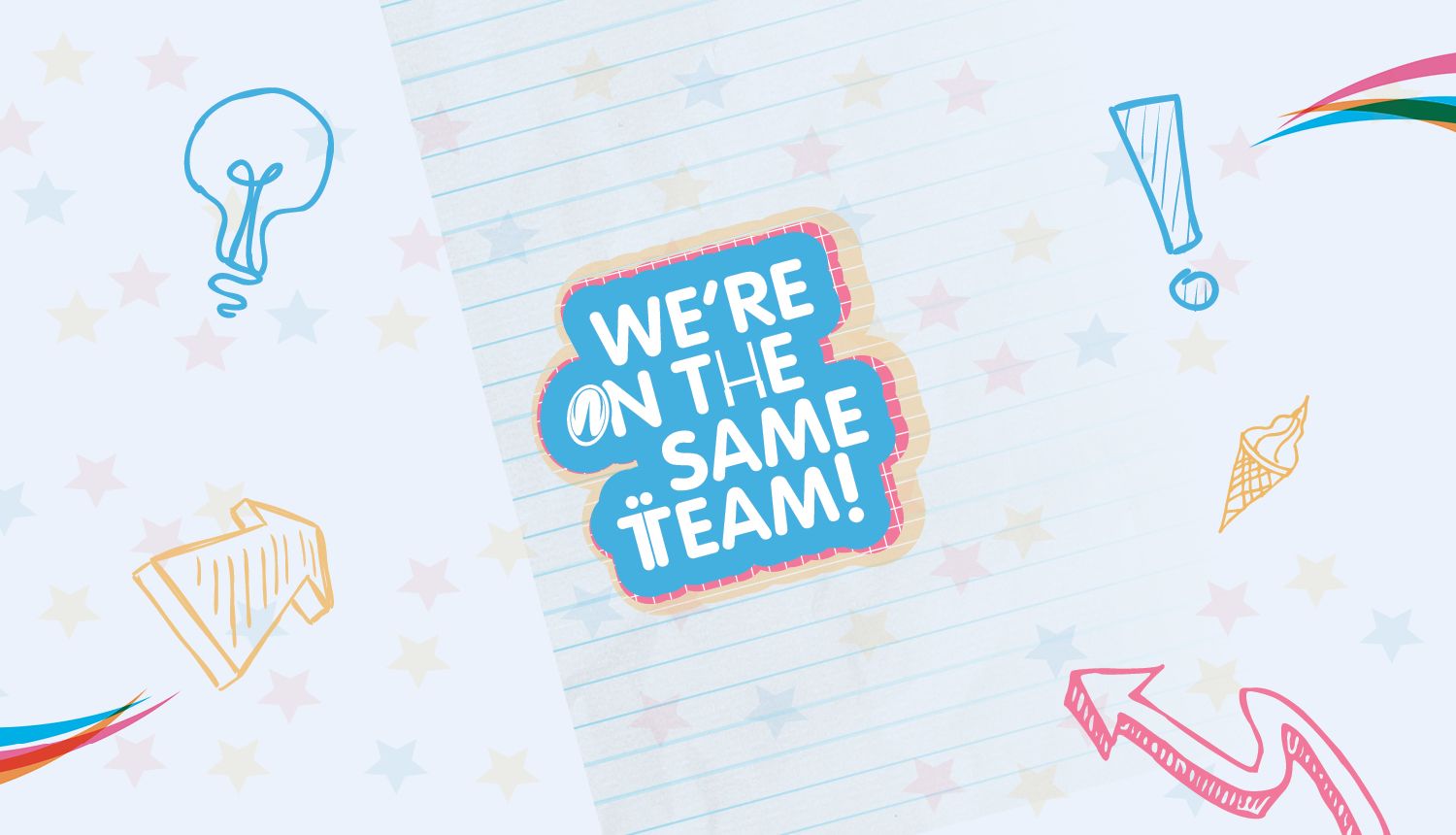 We're On The Same Team – Tackling Bullying and Discrimination in Schools
Primary school teachers are being supported to tackle bullying and discrimination, with our FREE KS1 and KS2 education campaign, 'We're On The Same Team'.
Complete our application form to receive your free resource pack today!
Community Integrated Care, as one of Britain's biggest and most successful social care charities, is committed to promoting a more inclusive society. We have teamed up with the Rugby Football League and Rugby League World Cup 2021 to inspire young people with a powerful education campaign all about believing in yourself, and believing in each other.
Sadly, in many communities disability hate crime and discrimination are increasing. In many cases this anti-social behaviour and bullying comes from children and young people. With your help, we can tackle prejudices before they form and encourage pupils to all be on the same team!
Your school children will learn important lessons about kindness, inclusion and respect from stars of Rugby League, with engaging and accessible activities. They will also meet a number of inspirational people who have disabilities, who share stories of their incredible life achievements and how it feels to be judged.
This free education programme has been co-produced with people who access care and support, and developed alongside experienced teachers and headteachers. It is simple to adopt, accessible and full of fun.
By registering you will receive a free comprehensive KS1-2 education pack, including:
School assembly and guidance for teachers
Class challenges
A suite of educational resources
Every school that enters will:
Receive certificates for their participating young people
Be in with the chance of winning incredible prizes, including:
A class visit to a Rugby League game
A visit from a Rugby League star
PE equipment packs
Please register using this form to download your We're On The Same Team resources. You will also receive a copy of the pack by email. 
Celebrating what makes every person special
International rugby league player Jodie Cunningham, and Disability Super League star Oliver Thomason, will help your pupils bust misconceptions about themselves, and inspire pupils to see the potential in everyone!
These resources are directly linked to the English National Curriculum KS1 and KS2, and are suitable for Wales, Scotland and Northern Ireland. They support the school curriculum themes of Self-Esteem, Behaviour, Health and Wellbeing. 'British Values', Mutual Respect, Tolerance, Communities, Equality and Diversity.
This campaign is delivered by Community Integrated Care in partnership with RLWC2021, RFL and Super League.